Crop Because You Care (CBYC) was founded in 2001 by Karen Glenn, with help from Kris Hansen and an amazing committee CBYC has become the first premier scrapbooking event in Utah.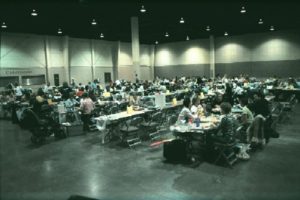 Crop Because You Care officially began, with our first event, in June 2002. Karen chaired the event from 2002- 2007. Rachel Emmerson assumed the Chair duties for 2008. Followed by Bethany Blackham and Kris Hansen since.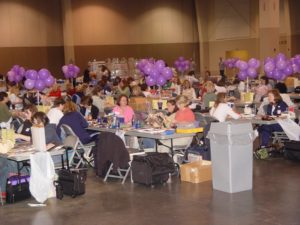 Crop Because You Care has been such a large success due to the amazing committee members, sponsors and our wonderful attendees!
Dates & Locations of Past Events:
Feb 28, 2015 – Veridian Center

Feb 22, 2014 – Jordan Commons

Feb 23, 2013 – Sandy Hilton

April 28, 2012 – South Towne Expo Center

Feb 26, 2011- 10th year! – South Towne

Feb 27, 2010 – South Towne Expo Center

Jan 30, 2009 – South Towne Expo Center

Feb 2, 2008 – South Towne Expo Center

Feb 17, 2007 – South Towne Expo Center

Feb 18, 2006 – South Towne Expo Center

Feb 26, 2005 – South Towne Expo Center

May 22, 2004 – South Towne Expo Center

April 12, 2003 – South Towne Expo Center

June 1, 2002 – VF Factory Outlet Mall